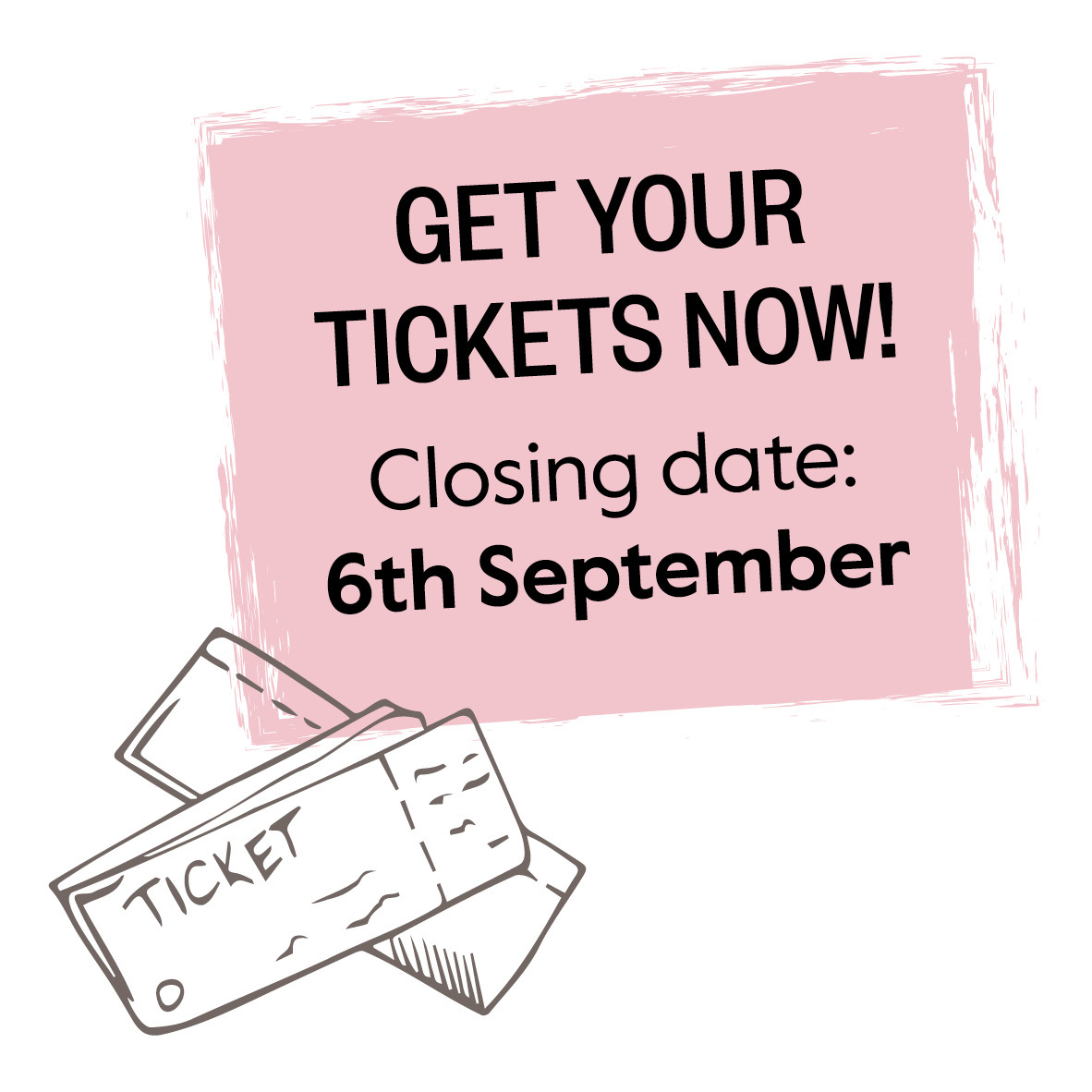 You could win one of the many wonderful prizes created especially by our community members, ranging from hampers to ceramics, to garden furniture and much more. Each community has contributed something special.
All proceeds go towards helping more people with learning and other disabilities lead a life of opportunity.
Star prize: A year's supply of tasty treats, beautiful craft creations, and delightful gifts delivered to your door in four hand-picked seasonal hampers.
10 X Runner-Up prizes: including cheese from Botton Village, a starter kit of eco-friendly products, and a pair of handmade wooden deckchairs from Gloucestershire.
Closing date: 06.09.2022 
Draw date: 12.09.2022
Order tickets for yourself, or to sell to your family and friends now! 
Call 01287 661238
Email
family@cvt.org.uk
Or write to: Camphill Village Trust, Appeals Office, Botton Village, Whitby, North Yorkshire YO21 2NJ
Full list of prizes 
Pair of wooden deckchairs handmade  in our Gloucestershire  communities 

A scrumptious cheese & preserves hamper from Botton Village 

A beginner's crafting bundle from Larchfield Community

Hand-woven cane tray from Oaklands Park,  Gloucestershire

A £25 voucher to spend on our online shop 

Beautiful woodwork creations from Botton Village 

A starter kit of eco-friendly products from our zero waste shop at Taurus Crafts 

A handmade vase from our St. Albans Community

Bee themed hamper from Croft Community

Set of woven tablemats made in the textiles studio at Delrow Community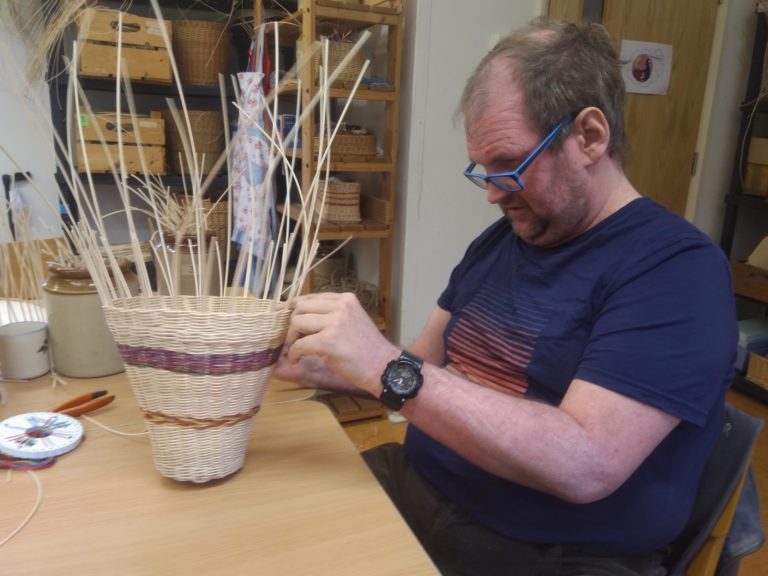 Terms and conditions
These terms and conditions apply to the Camphill Village Trust Summer Raffle 2022. 
The cost of each ticket entry is £1. You may purchase multiple tickets, but the maximum number of tickets is one hundred (£100) per person.  
Entry is open to residents of mainland Great Britain only (this excludes Northern Ireland, Isle of Man and Channel Islands). 
Tickets are not to be sold to, sold by, or bought on behalf of anyone under 16 years of age. Any tickets bought by or on behalf of somebody under the age of 16 will be rejected from the draw and the money returned to them. 
Members of staff directly involved in the production and administration of the raffle, as well as relatives of such persons, are unable to enter the raffle. The named license holder is also ineligible to enter. 
Payment for raffle tickets can be made by debit card or credit card by calling 01287 661238.  
Cheques should be made payable to 'CVT Appeals Fund' and sent to Camphill Village Trust Appeals Office, Botton Village, Whitby, North York YO21 2NJ.  
CAF payments cannot be accepted. Any CAF payments received will be treated as donations. 
Camphill Village Trust cannot claim Gift Aid on raffle ticket monies, but Gift Aid can be claimed on donations, if accompanied by a valid Gift Aid declaration. 
Raffle tickets will be entered into the draw when the whole payment is received.  
Camphill Village Trust accepts no responsibility for raffle tickets which are lost, damaged, illegible, or from which the prize-winner cannot be identified. No responsibility is taken for payments that fail, are lost or delayed payments. Proof of posting will not be accepted as proof of receipt.  
Any raffle ticket monies received after the closing date of 06 September 2022 will be treated as a donation and the tickets will not be entered into the draw. 
Requests for additional raffle tickets, requests to be removed from future raffle mailings, or any concerns or complaints about this raffle can be made: 
by email to family@cvt.org.uk 
by telephone on 01287 661238 
by post to Camphill Village Trust Appeals Office, Botton Village, Whitby, North York YO21 2NJ 
The closing date, and prize draw date, for each raffle draw will be printed on the tickets.  
If, for any reason, the draw date needs to change, we will discuss this with our license issuer and take reasonable steps to communicate this with participants (for example we will share the information on our website, social media, and by email).  
The prize winners will be randomly selected in a paper draw, witnessed by someone who does not have a connection with the production of the raffle, on the draw date of 12 September 2022. 
The first ticket drawn will win the star prize, the following 10 tickets drawn will win one of the runner-up prizes.  
The result of the raffle draw is final. No correspondence will be entered into. 
The draw date is 12 September 2022. Winners will be notified by post or telephone no later than four weeks after the draw date. Winners' names will be published on our website at www.camphillvillagetrust.org/raffle within seven days of the draw taking place. Please keep the ticket as proof of purchase. 
We will make every reasonable effort to contact winners by telephone, email and post for a period of one month after the draw date. Any prize that is unclaimed after this time may be used at the Trust's discretion, including re-offering the prize in future raffles. 
Winners will either be sent their prizes in the post or collection may be arranged if convenient for both parties.  
If a prize is unavailable, we reserve the right to substitute for a prize of a similar nature and at least equal value.  
All winners are required to co-operate with Camphill Village Trust's right to publish their win and to provide proof of age if requested. 
In the event of an error, whether a printing error or otherwise, which affects the competition in any way, Camphill Village Trust reserves the right to administer the raffle as though the error had not occurred. Where the organisers deem it appropriate and/or feasible we will notify entrants of the error. 
Failure to comply with any of these rules may result in the disqualification of the entry. Camphill Village Trust reserves the right to disqualify any entry at their absolute discretion. 
The Camphill Village Trust Summer Raffle 2022 (the "raffle") is licensed by Scarborough Borough Council under the 2005 Gambling Act. The person responsible for the raffle is Diane Rhodes.  
Monies raised by this raffle will support the general work of Camphill Village Trust, a registered charity in England and Wales. Charity number 232402. Registered office: The Kingfisher Offices, 9 Saville Street, Malton, North Yorkshire, England. YO17 7LL.